A Dream Come True for Moms!
KidScents® collection addresses the most common concerns of childhood.
Oils includes six, mild essential oil blends, formulated just for children:
o GeneYus™
o Owie™
o TummyGize™
o SniffleEase™
o SleepyIze™
This arsenal of proprietary blends has been formulated in the appropriate strength to meet the needs of children, and they are safe, natural alternatives to comparable products found on many store shelves.
With KidScents Oils, parents and caregivers can safely and effectively navigate children through childhood to become healthy and happy adults.
***************************************************************************
Young Living also offers kids bath gel, shampoo, toothpaste, ointment and supplements.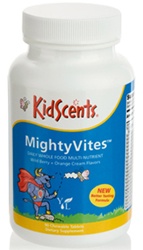 Don't forget these fun diffusers…

=========================================================================================
Gentle Babies by Debra Raybern available in Bookstore and Online
DEFINITELY CRUCIAL FOR ALL MOMS.
Combining two decades of professional knowledge with tried-and-true techniques and first-hand testimonials, the author has compiled this insightful and easy to follow guide benefiting both experienced and first-time mothers. In addition, the book contains an introduction to therapeutic-grade essential oils and applications and provides safety information and a section on discerning the quality of essential oils.
Every family taking proactive steps to better health should have this resource in their home library.